The Complete Flooring Solutions for your Home, Whether you want to do your kitchen spaces or enhance the appeal of your bathroom, Mila Kitchen and Bath is your go-to flooring store Bakersfield.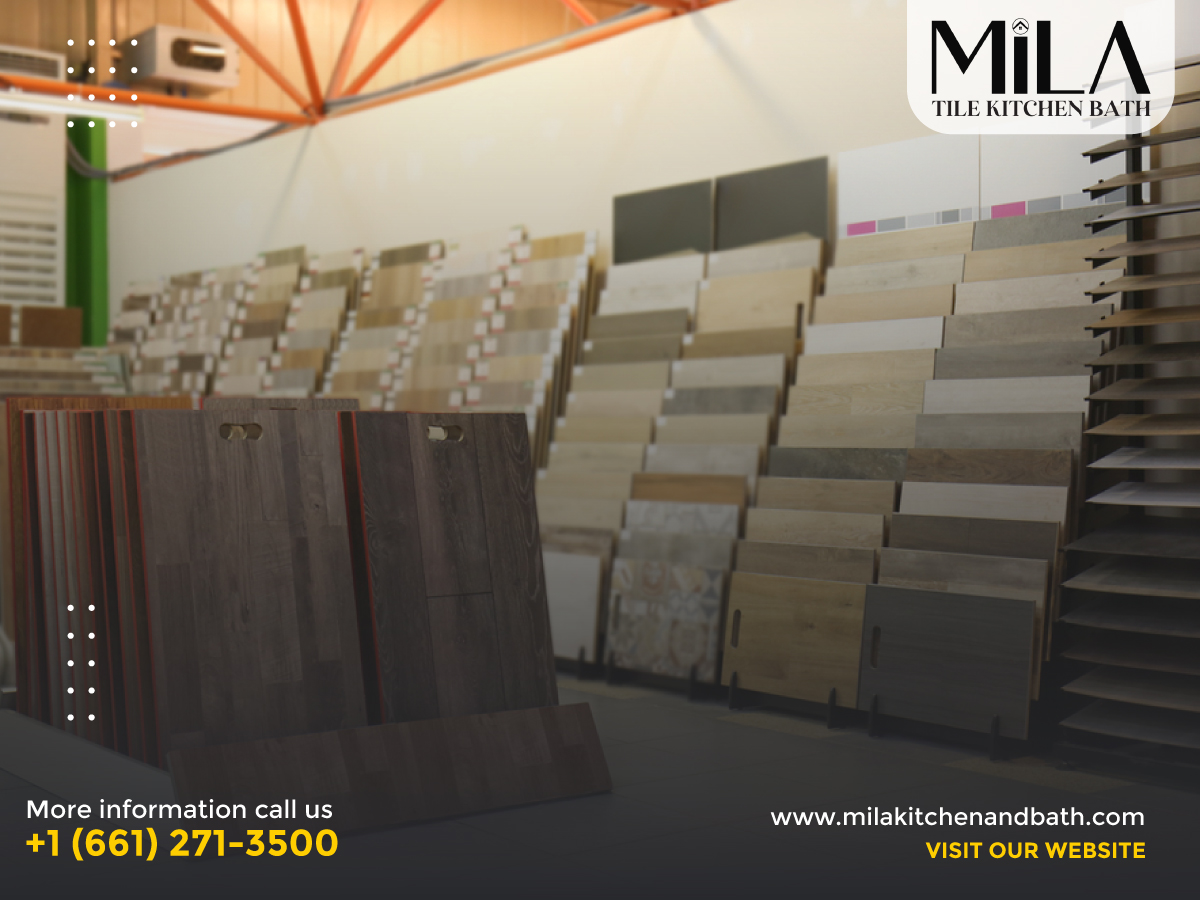 Extending all types of flooring solutions for the commercial and residential complexes. We are a complete flooring solution provider, with the right solutions for every need. Whether you need actual flooring solutions or carpeted services, we are by your side taking note of all your needs.
We extend high-quality and completely experiential solutions that make your movements on the floor smooth and easy.
It is always a good idea to locate a bigger store to choose from a variety. We extend great products, exceptional prices and unmatched varieties to extend impressive flooring solutions.
Flooring Store Bakersfield
Check out our top flooring solutions
1. Carpet Installation: We offer floor to floor carpet cover with our flooring solutions. You can choose exceptionally designed carpeted floors with our services
2. Hardwood Flooring: This can uplift the look and feel of your house. Hardwood is an excellent aesthetic enhancer. You can even ensure full house hardwood. Choose the textures and colours that can add to your style
3. Tile Installation: This is one of the few installations that can help you improve your home and make it look appealing.
4. Countertops: We also have a complete countertop solution for our home at our flooring store Bakersfield. You can choose from a wide range of solutions.
5. Laminates: You can buy laminates that suit your requirements and can uplift the look of cabinets and storage spaces.
All the Flooring Materials We Offer
1. Tile: A wide range of tiles that can make any space in the house look and feel better. We have added some of the long-lasting and durable solutions to our store catalog. You will find some exceptionally designed tiles too
2. Our top seller is obviously the hardwood: A lot of people purchase hardwood at our flooring store Bakersfield. We have some of the top collections in hardwood that would make your space look good. You can always connect with the designers at our store to help with the selection.
3. Laminates: This is one of the best ways to renovate. It can be slightly expensive; however, you have a wide range of affordable ones too. It is a great way to protect the spaces and give it a solid appearance. You would also tone down the noise level.
4. Carpets: A lot of people prefer carpeted solutions, especially when you have children. It makes up for a nice and comfortable place, and the children won't be hurt.
What Makes Us Different?
1. A large pool of designers and contractors at the flooring store Bakersfield who can give you the perfect custom solution to meet your unique needs
2. A desirable collection of flooring solutions that can uplift your home space and make it appealing
3. Guarantee of best quality to meet your unique needs. We extend the best solutions for your home and commercial spaces.
If you are looking to renovate or rebuild your flooring, visit our store.