A Complete Countertop Solution to Customize Kitchen Spaces
Get Free Quote
Countertops can set your kitchen spaces apart. It can add to the brightness and aesthetics of the spaces, making it appear lively and exciting.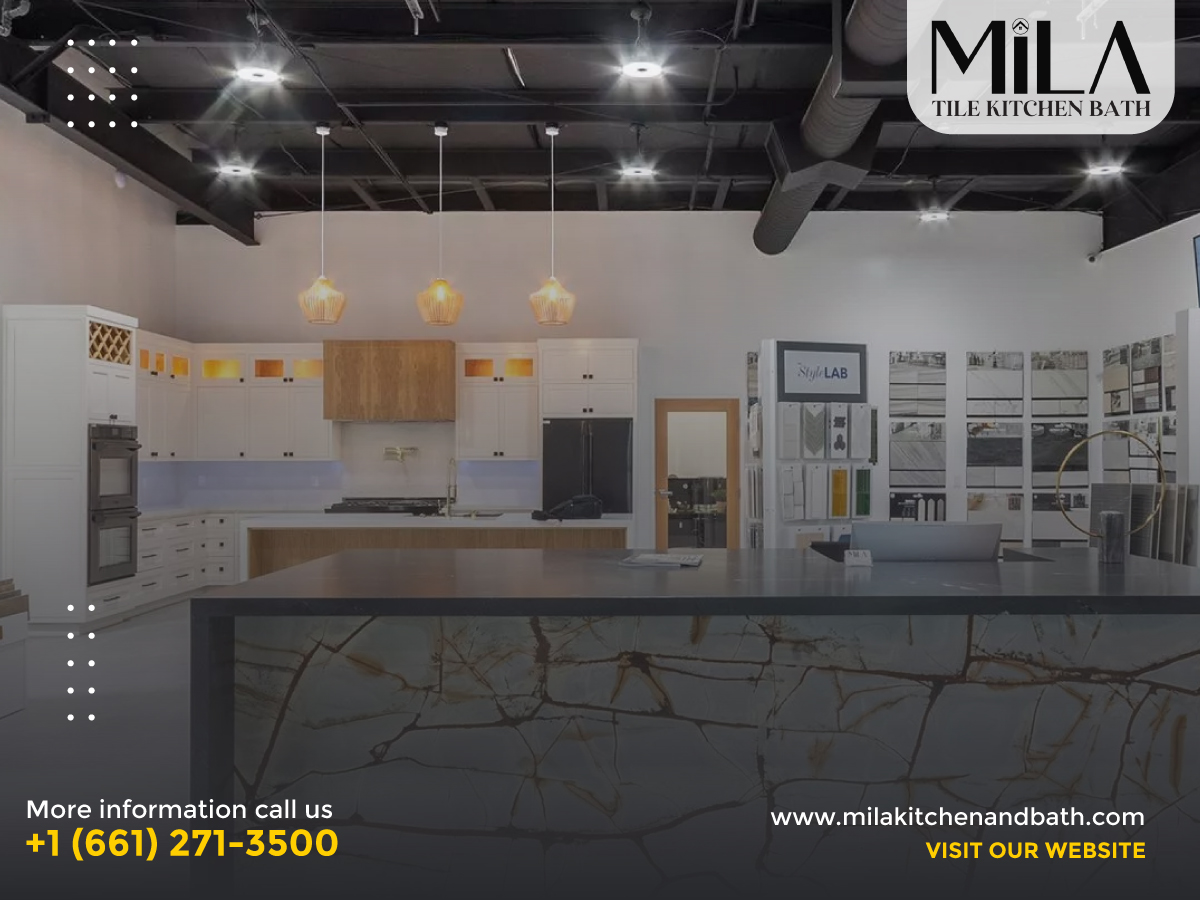 Countertop Store Bakersfield
This is a crucial part of kitchen designs. The material, form and layouts play a pivotal role. Mila Kitchen and Bath is a state of the art countertop store Bakersfield that extends a range of kitchen solutions. From Quartz to Granite, we offer extensive kitchen solutions that will improve your aesthetics.
Our showroom showcases the countertop designs and how they will appear in different formats. You can take a look at the countertop designs in our store owned catalogs to choose the aesthetics that best fits your design requirements. 
We have extensive visualizer tools and methods that can help you with product selection. We also enhance your product experience using right methods.
Our extensive infrastructure houses an extensive collection of kitchen countertops and flooring choices to uplift the space.
We work with all types of stones and materials to enhance the appeal of your kitchen countertop.
Benefits of Exceptional Kitchen Countertops
1. It makes your space look better and aesthetic with the right solutions. Countertops can enhance the appeal of the kitchen spaces
2. When you are renovating your kitchen spaces, the countertop additions can benefit you. It will help you replace the old structure with new models that are functional. You can create a better and accessible space within the kitchen
3. When you install a ready-to-use countertop, you will notice that it is faster and offers exceptional solution
4. If you use natural stone or granite, you get a durable and stable kitchen countertop that can last longer. This means they will hold up longer than usual
5. Installing custom countertops can help you ensure that it fits the size and shape of your kitchen.
6. These countertops are easy to maintain and can be cleaned easily.
Why Choose Mila Kitchen and Bath?
It is important to choose the right partner for your countertop requirements. Mila Kitchen and Bath is an exclusive countertop store Bakersfield that you can trust with your requirements. here are all the reasons to purchase your countertop from us.
1. Efficient Service: We offer efficient remodeling services. your wait time is reduced massively with our team at your service
2. Custom Designs: We offer custom kitchen countertop designs that are aligned to your remodeling goals and functional expectations
3. Value-driven: Our products and services drive value and increase the overall look and feel of the kitchen spaces. We extend quality solutions at the best prices for your business
4. Exceptional Team Work: Our team works together with your family to give out the best countertop solution for your home spaces
5. Partners with Contractors: We partner with your contractors and designers to extend the best kitchen countertop designs for your home. Our aim is to ensure you get the personalized design experiences you need
If you want to purchase or design a custom countertop, visit our countertop store Bakersfield. Our team will provide a free quote to meet your design needs.