Best Bathroom Store Bakersfield
Luxury Bathroom Store Bakersfield
Splash in innovation and some interesting faucets to make your bathroom an interesting space.
Bathroom spaces can be huge & dreamy or small and cosy. But, your bathroom should never be dull and boring. Mila kitchen and bath offers the most spectacular bathroom spaces that feel inviting. With our best designers and planners at work, you will get
spaces that you don't want to leave. From a simple concept to an actual execution, our team works with you to offer the ideal bathroom remodel Bakersfield that your bathroom deserves.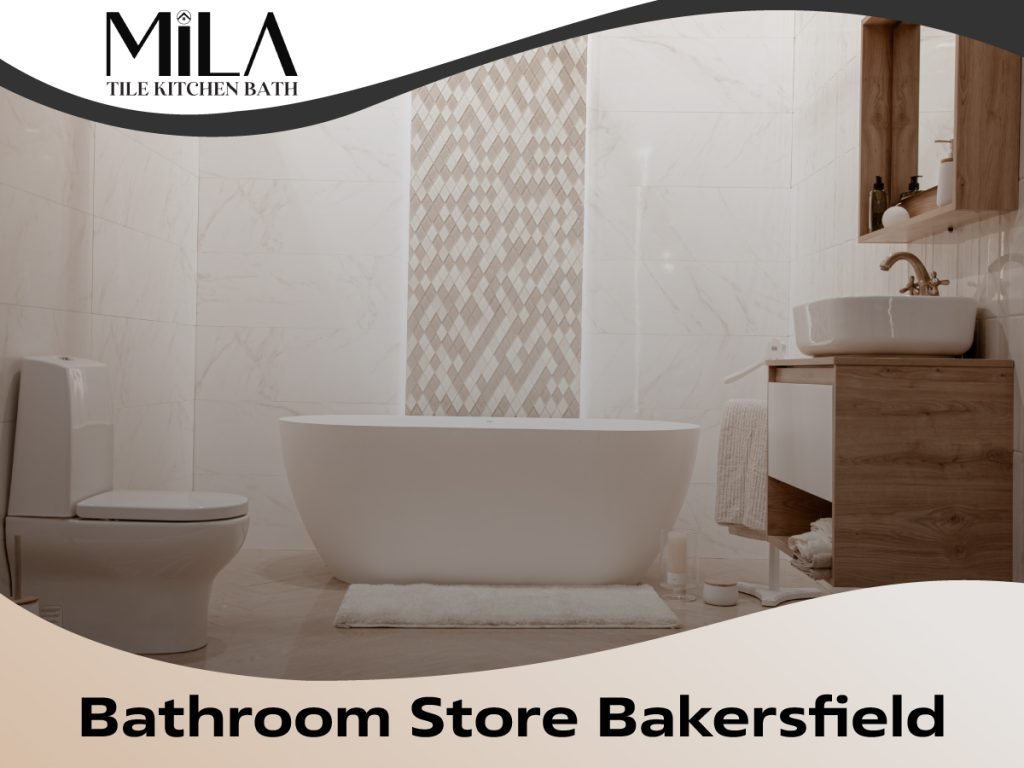 What Makes Us Different?
There are several reasons to choose our team for your bathroom remodelling projects.
1. Customized Bath Solutions: Whether it is the personalized bath systems or the shower, we ensure they are aligned to your vision. Our bath solutions are completely in tandem with your vision, your concept and the plans we defined.
2. The Experience: This is what makes us completely different from other bath solution experts. We have been serving in this industry for several years. This has given us the keen eye, ability to know the latest trends and an understanding of the end user.
3. Top Ideas: We are never short of ideas and concepts. With us as your bathroom remodelling partners, you will get to execute some of the best concepts and ideas. We ensure you never have to compromise on your vision or the bathroom that you want
4. A Thorough Process: Our team has worked on several projects to identify the process that works best. We have been working with this process to deliver projects on time and to the best of our abilities
5. 100% Success: We have always delivered successful projects. Owing to the phase-wise development, concept-to-execution methodology and other aspects, we build the best solutions
6. Professionals at Work: Our team comprises of professionals from all segments including plumbers and fitters. We ensure the most professional setting for bathroom remodel Bakersfield.
The Process we Follow
Our team follows a thoroughly defined and well curated process to deliver the bathroom remodelling.

1. Step up and Conduct the Recce
We take a look at your existing bathroom, talk to you and decide what you exactly need. During our visit, we look at what all things are missing in the bathroom. Simultaneously, we look at all the things that your bathroom has that are not needed. Requirements gathering helps us identify how to proceed with the execution.
2. Design the New Bathroom
We begin designing the bathroom to meet your vision. We take a look at the layout changes need to make the space more functional and accessible for your house. We also identify the spaces where all the fittings will go
3. Purchase the Fittings
We identify the purchases that need to be made. We also look at the fittings that can be reused in the new remodelled bathroom. After getting all the quotes, we decide the vendor for all the bathroom fittings

4. Execution of the Remodelling Project
We make sure that our professionals work in sync with the blueprint/design we have identified for the bathroom remodel Bakersfield.